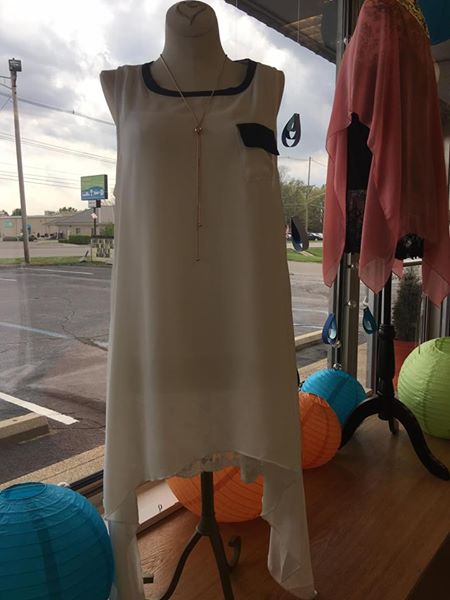 White and black flowy tank with a black pocket.
We only have 2 left in stock! 1 S/M and 1 L/XL!
Also pictured is our beautiful gold necklace, which is also a Victoria Leland Design for just $9! We have 6 of these necklaces in stock!
$36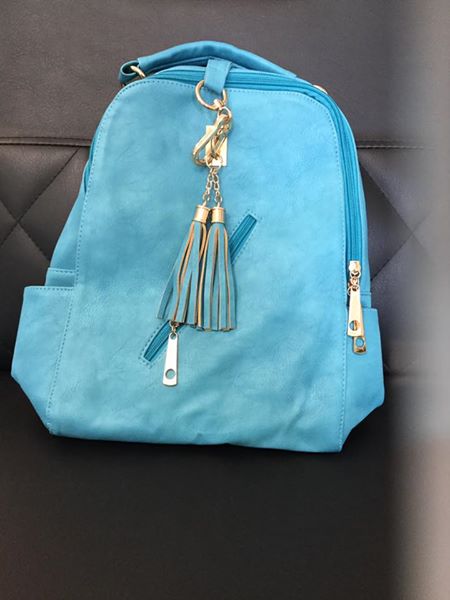 Designer backpack. Comes in the 2 colors shown! Lots of convenient pockets. We have 2 turquoise backpacks and 2 cream colored backpacks left in stock!
$45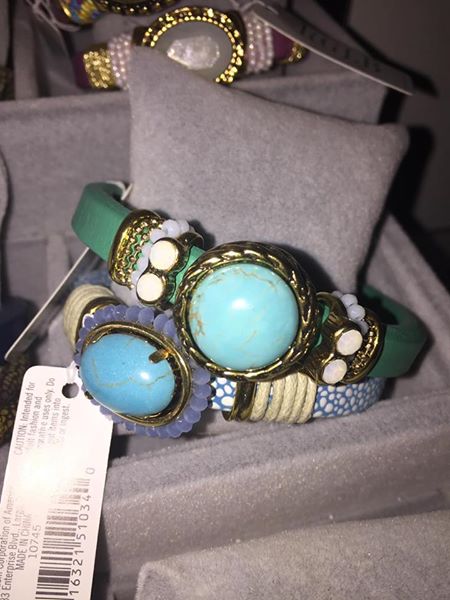 Newest spring friend! Comes in many colors, magnetic closure
$16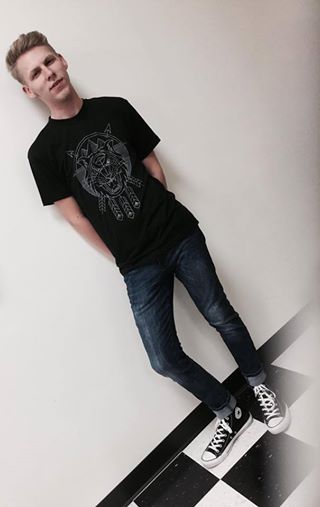 We also have men's clothing! Come in and check out our cool summer tees.
$27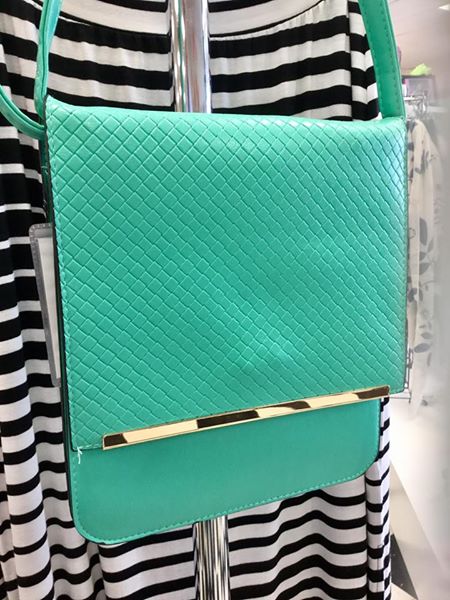 Victoria Leland Designs Purses.
Victoria Leland Designs Purses. These are great accessories to dress up any outfit! We have them in Black and Teal.
$42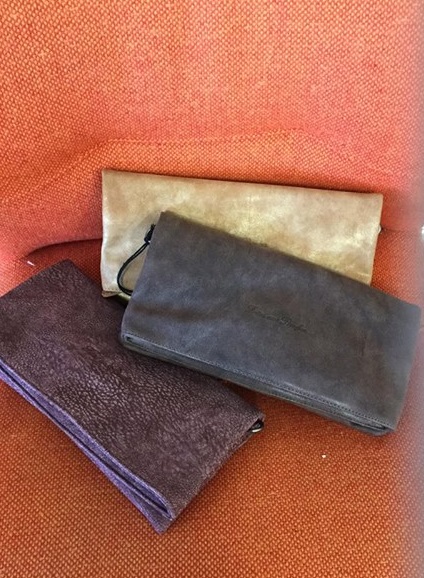 Comes with a shoulder strap, burgundy, tan, chocolate brown 100% Vegan Leather
$57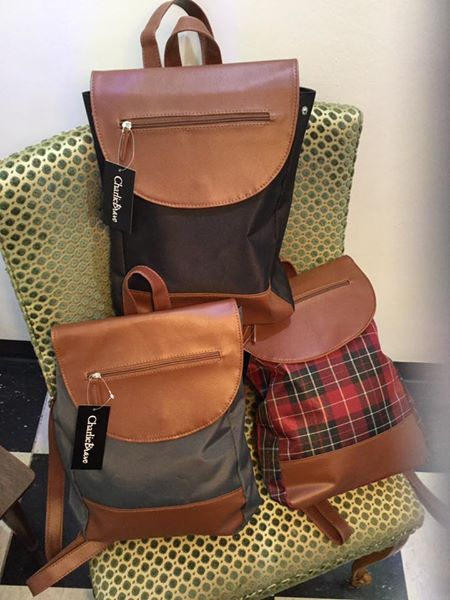 Backpacks! durable and trendy! 1/2 OFF!
50% off price shown!
Now only $16.50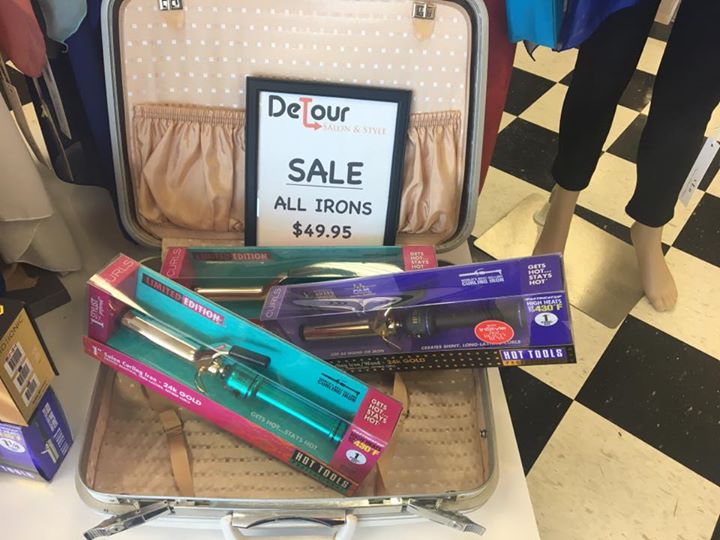 Hot Tools Professional Irons
All Professional Irons Are On Sale for $49.95!! A total saving of anywhere between 30-75$!!
$49.95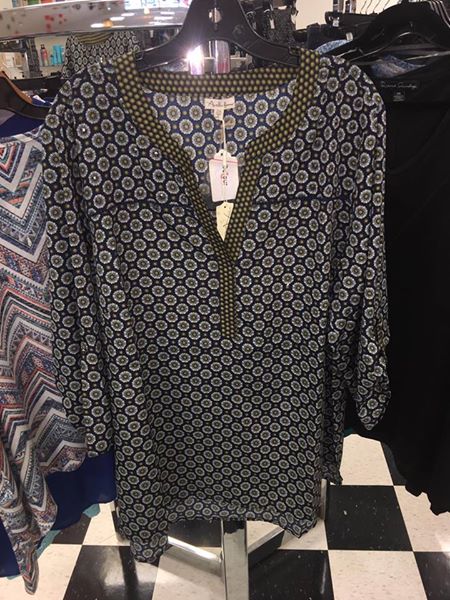 Antilia Femme patterned shirt
This super cute printed blouse has 3/4 length sleeves held by a button and cute little silver beads toward the neckline.
$36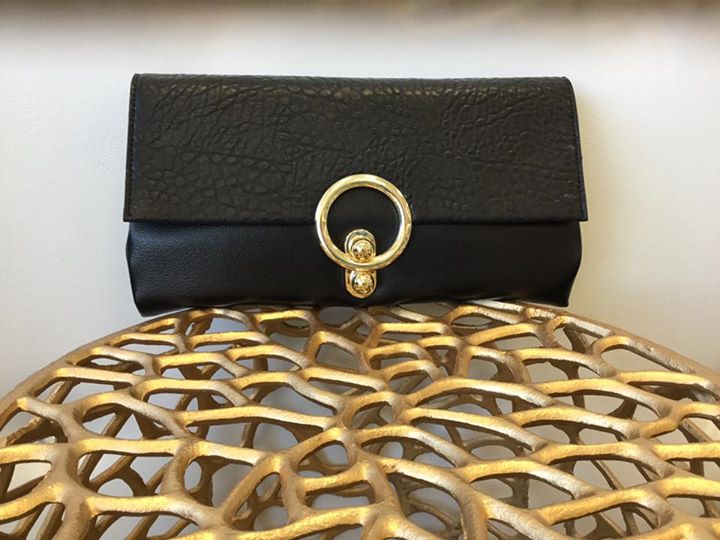 Sondra Roberts black clutch
Designer clutch. Vegan leather. Attachable adjustable strap.
$89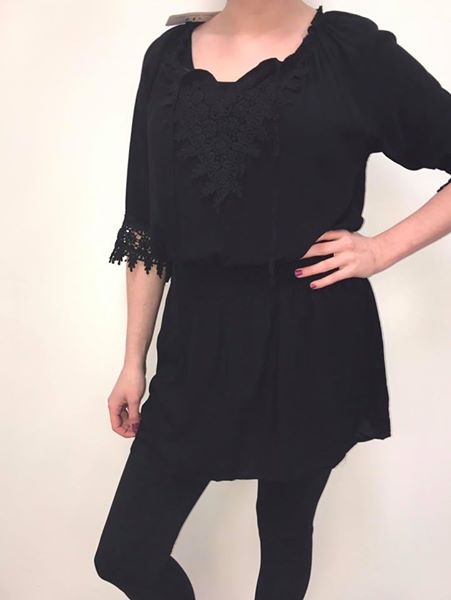 We have some new spring items at Detour! These come in S,M,L, and XL . You could wear it as a swimsuit coverup or dress it up with leggings.
$45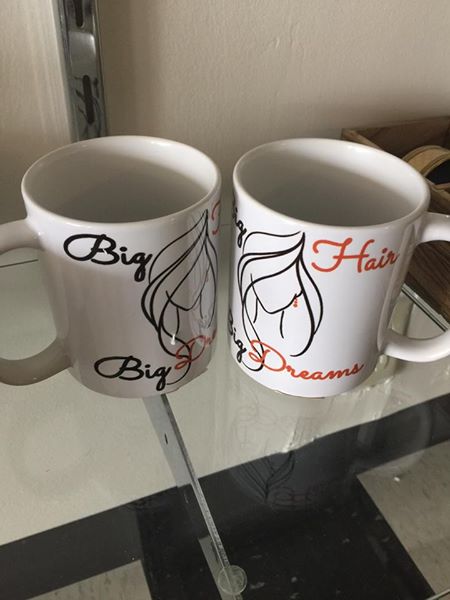 Big Hair, Big Dreams Coffee Mug
Quotes from our Owner JB! Fun & quirky gifts!
$7
Victoria Leland crossbody purse
Super cute designer crossbody purse. Multiple pockets inside. Adjustable strap.
Comes in 2 colors shown! ONLY 2 black and 1 turquoise left in stock!!
$41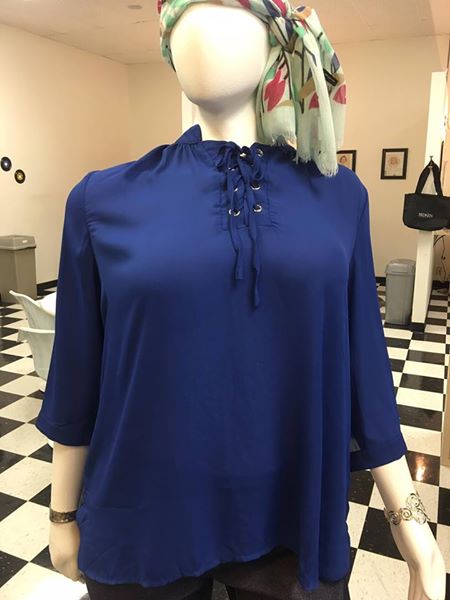 Victoria Leland Design lace up blouse
This super cute lace up blouse comes in two different colors, white and blue. We have 2-1X and 2-2X available in white. We also have 1 1X and 2 2X in blue!
$42
Perfect to dress an outfit up or down. Cozy for a lazy day, or dressy for a night out.
$23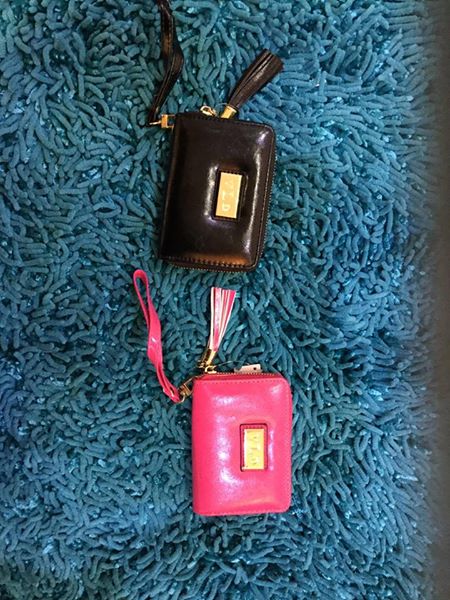 Orange, Royal Blue and Bright Blue
$12
Cross body, black,, silver, and gold
$32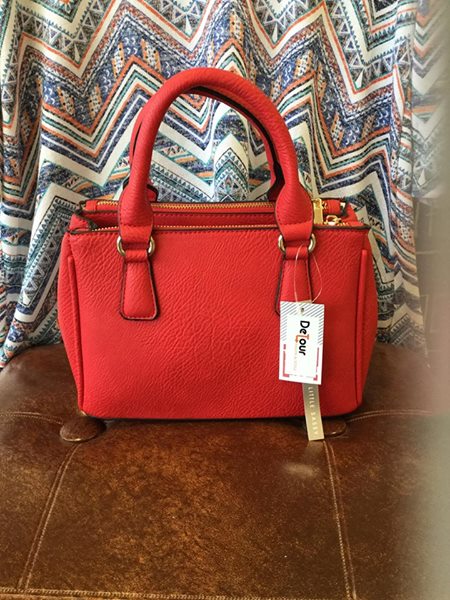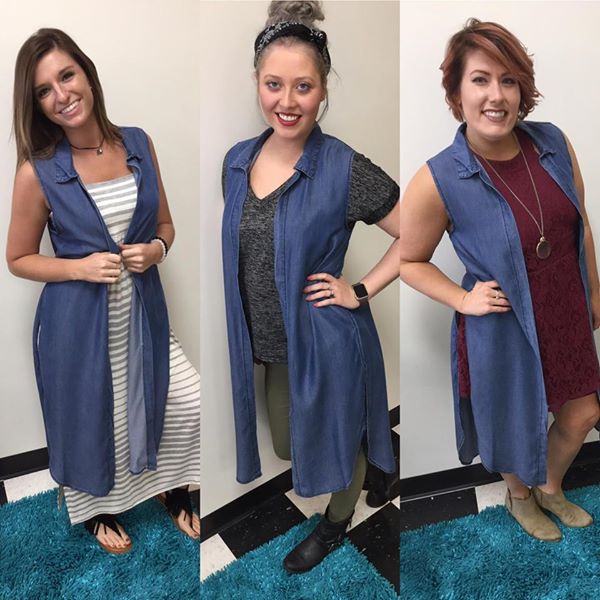 Bluefaith Sleeveless Denim Duster
Sleeveless denim duster that goes with EVERYTHING! Shorts, pants, skirts, dresses long and short.
$48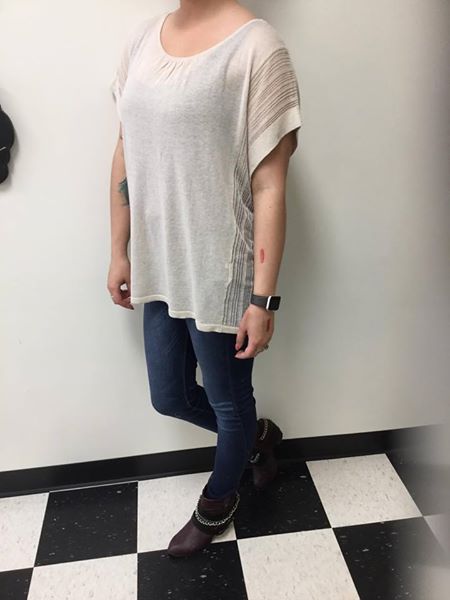 Loose-fitted, Cream color
$41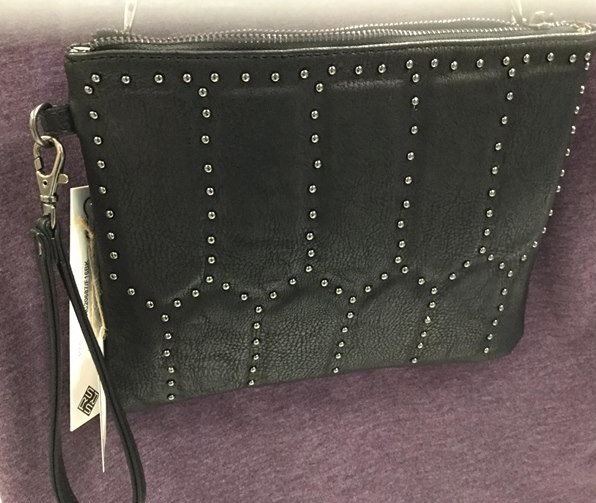 Sondra Roberts Designer handbag
Black studded leather Sondra Roberts square purse. Long Chain strap and wristlet attachments. Cute animal print liner.
$36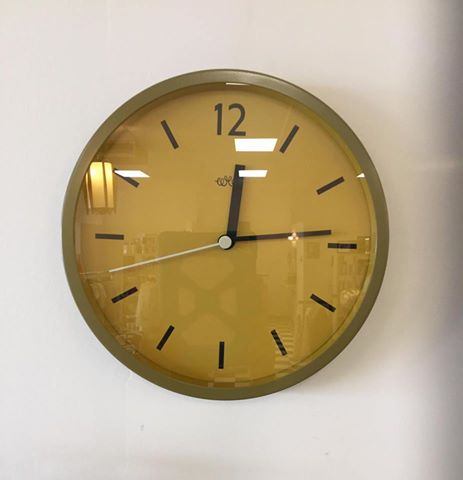 Comes in four colors: Orange, Yellow, Blue, Green
$43
Celebrate Local Coffee Mug
Quotes from our Owner JB! Fun & quirky gifts!
$7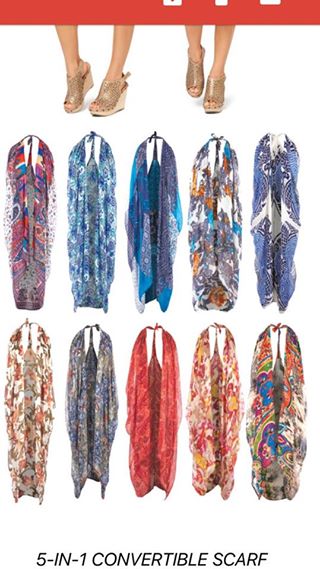 Many styles to chose from!
$13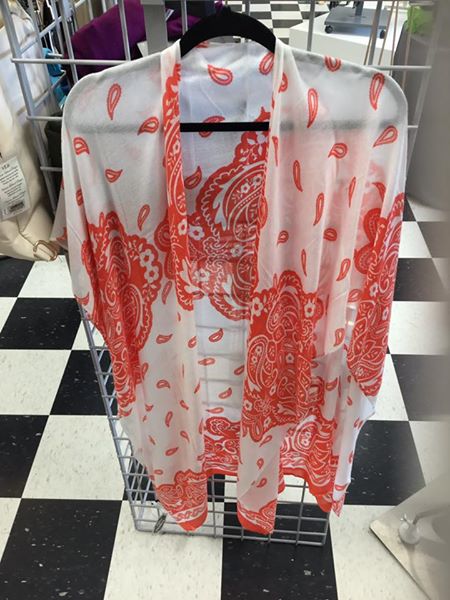 Cute, light weight, colorful shawl. One size fits all!! We have 3 different colors in stock. 1 blue/white, 1 coral/white, 2 black/pink.
$22
Super cute but comfortable maxi skirt! We have a variety of colors shown below.
We have grey, turquoise, and black!
Also pictured is a black tank for only $11!
Also, our super cute layered necklace pictured is only $11!
$39
VLD Silver and Teal Necklace
Perfect accessory for a day at work, or a night out.
$9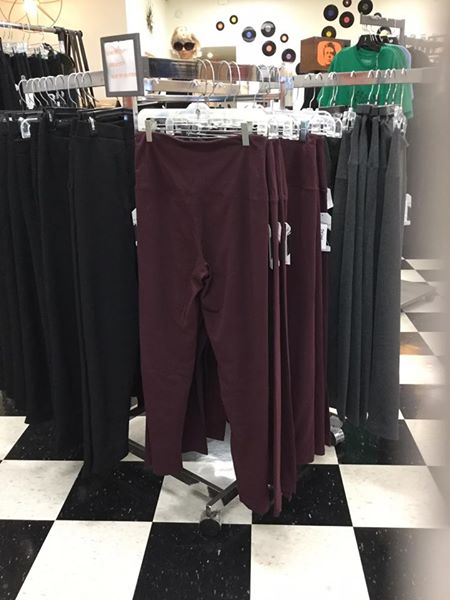 Super comfy & control top leggings! Made for everybody. We carry a variety of colors and sizes. We have grey, black, and maroon!
$30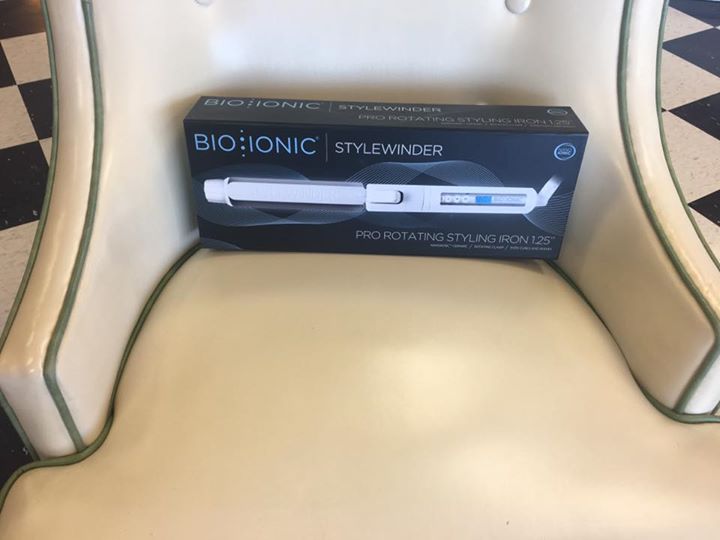 Bio ionic curling iron! Temperature control, rotating iron!
$49
Comes in several colors:
Royal blue, Light blue, Cream, Peach, White, Pink
$19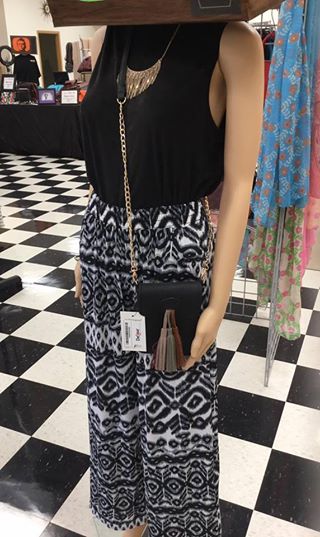 White and black print, solid black
Super cute and perfect to dress up or have a comfy day!
$27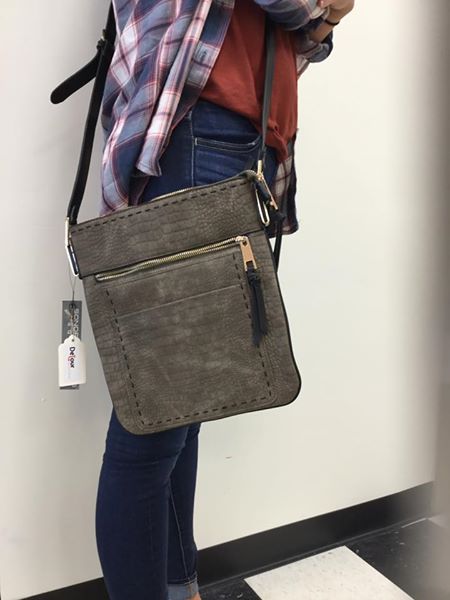 Sondra Roberts messenger bag
Designer suede messenger bag, durable, adjustable leather strap. Comes in three colors!
$65
PRE SALE! colored leggings
Comment on your faves!
Come in plus sizes too!
Making an order today!
$23
PRE-SALE!! tell us what you'd like us to order!
Tunic dress w/ gold chain neckline! - Also in white and black
$45